Ipswich DUI Lawyers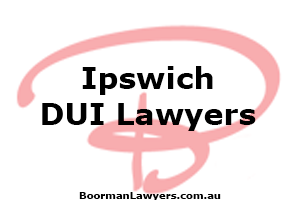 Ipswich is a large area South West of Brisbane City and has an estimated population of around 200,000 people which also means that it has a very busy Courthouse. On a daily basis there are a whole variety of criminal and traffic matters listed before the Ipswich Magistrates Court.
If you have been charged with a criminal or traffic law offence such as a drink driving offence, drug driving offence or any other serious offence whereby you have been issued with a Notice to Appear in the Ipswich Magistrates Court then rest assure we can assist you with your Court case.
The Ipswich Magistrates Court is a medium to large sized Queensland Courthouse located just South West of Brisbane City.
The pswich Magistrates Court is located at43 Ellenborough Street in Ipswich. The best way to get to the Ipswich Magistrates Court is either by private vehicle or by catching the local train system since there is a train station located only a short walk from the Ipswich Magistrates Court.
Our expert Traffic Lawyers specialise in traffic law in Queensland we know exactly how to prepared the best case possible for your Court matter. We will sit down and devise a customised strategy and plan in order to present your case to the Ipswich Magistrates Court in the most effective manner so that we are able to obtain the best results possible for your particular Court case.
If you are seeking to achieve the best outcome on your Ipswich Magistrates Court case then please contact us on 1300 232 953 we are happy to have a FREE 1st Consult with you to advise you of the particular situation you may be in and also explain to you how we can best represent you in Court.
Contact Ipswich Park Magistrates Court
Phone:
(07) 3280 1720
Fax:
(07) 3280 1904
Address:
43 Ellenborough Street
PO Box 70
Ipswich Qld 4305
Email:
courthouse.ipswich@justice.qld.gov.au
Registry Hours:
8:30am to 4:30pm Monday to Friday
Ipswich Magistrates Court - Directions & Map
Contact Ipswich Drink Driving Lawyers
Boorman Lawyers Ipswich DUI Lawyers specialize in traffic & drink driving offences on the Gold Coast or Brisbane in QLD. We are available to attend Ipswich Magistrates Court.
Gold Coast Lawyers:
7 Panitz St Bundall,
 QLD 
4217 AU
Brisbane Lawyers:
1/28 Johnson Road Browns Plains, QLD 4118 AU
Phone: 1300 941 900
Email: jboorman@boormanlawyers.com.au
Why Choose Our QLD Traffic Lawyers?