Southport DUI Lawyers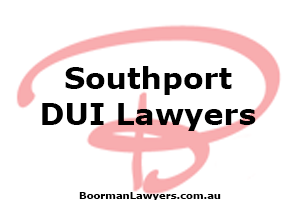 If you had been charged with a serious traffic offence such as a drink driving offence, DUI or drug driving offence on the Gold Coast and you are required to attend Southport Magistrates Court then rest assure that our very experienced and professional Southport Drink Driving Lawyers are available to appear for you on your Southport Court matter.
It is worth noting that the Southport Magistrates Court located at the corner of Hinze & Davenport Street Southport is considered one of the busiest Courthouses in all of Queensland, probably second to the Brisbane Magistrates Court. For that reason there is a large volume of legal matters which appear in the Southport Magistrates Court list on a daily basis. This means that it can be quite over whelming when a person attends court by themselves unrepresented. It also means that there is a large number of Magistrates that operate out of the Southport Magistrates Court.
As your expert Gold Coast Drink Driving Lawyers we pride ourselves on knowing the law back to front and having experience in devising strategic plans and cases for our clients. We are exceptional Courtroom advocate which allows us to present cases before the Court in a very effective and persuasive manner. Our Southport Drink Driving Lawyers have a good working relationship with the Magistrates and the prosecutors located at the Southport Magistrates Court and this enables us to run our clients cases in an efficient and effective manner.
So if you have been charged by the police with a DUI, Drink or Drug Driving offence in Queensland and you have received a Summons or Notice to Appear at the Southport Magistrates Court then you should most certainly contact one of our very experienced Southport Drink Driving Lawyers to have a free consultation about your particular case, what you can expect arising out of your case and also how we can best prepare a well thought out and strategic case to present to the Court in order to obtain the best outcome possible for you.
Contact our Southport DUI Lawyers for a FREE Case consultation in order to find out exactly what you can expect in relation to your matter please Call 1300 941 900.
Contact Southport Magistrates Court
Phone:
1300 516 700
Fax:
(07) 5591 1204
Address:
Corner Davenport and Hinze Streets
PO Box 103
Southport Qld 4215
Email:
courthouse.southport@justice.qld.gov.au
Registry Hours:
8:30am to 4:30pm Monday to Friday
Southport Magistrates Court - Directions & Map
Contact Southport Drink Driving Lawyers
Boorman Lawyers Southport DUI Lawyers specialize in traffic & drink driving offences on the Gold Coast or Brisbane in QLD. We are available to attend Southport Magistrates Court.
Gold Coast Lawyers:
7 Panitz St Bundall,
 QLD 
4217 AU
Brisbane Lawyers:
1/28 Johnson Road Browns Plains, QLD 4118 AU
Phone: 1300 941 900
Email: jboorman@boormanlawyers.com.au
Why Choose Our QLD Traffic Lawyers?