Coolangatta DUI Lawyers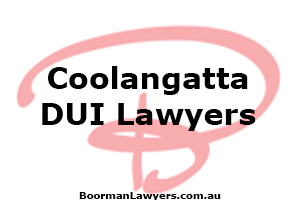 Our Coolangatta DUI Lawyers are available to appear and represent you on any traffic or criminal matter which appears at Coolangatta Magistrates Court on the Gold Coast.
The Coolangatta Magistrates Court is a relatively small size Magistrates Court in Queensland and it generally deals with all of the traffic and criminal matters that have taken place at the Southern end of the Gold Coast around the Coolangatta catchment area.
The Coolangatta Magistrates Court is located at 136 Musgrave Street in Coolangatta. The best way to get to the Coolangatta Magistrates Court is either by private vehicle or by catching the local Surfside Public Bus system.
If you have found yourself on the wrong side of the law and have been charged with a DUI, Drink Driving, Drug Driving or any other type of traffic offence in Queensland and you have subsequently been issued with a Summons or Notice to Appear at Coolangatta Magistrates Court then rest assure our very experienced DUI Lawyers can appear for you. We have the experience and knowledge to be able to provide you with the best form of legal representation at Coolangatta Magistrates Court.
Since we specialise in traffic law in Queensland we know exactly how to prepared the best case possible for your Court matter. We will sit down and devise a customised strategy and plan in order to present your case to the Coolangatta Magistrates Court in the most effective manner so that we are able to obtain the best results possible for your particular Court case.
If you are keen on getting the best possible legal representation to appear for you at the Coolangatta Magistrates Court for any DUI or Traffic Offence then feel free to give our office a call on 1300 232 953 we are happy to have a FREE 1st Consult with you to advise you of the particular situation you may be in and also explain to you how we can best represent you in Court.
Contact Coolangatta Magistrates Court
| | |
| --- | --- |
| Phone: | (07) 5569 3040 |
| Fax: | (07) 5569 3044 |
| Address: | 136 Musgrave Street PO Box 375 Coolangatta Qld 4225 |
| Email: | courthouse.coolangatta@justice.qld.gov.au |
| Registry Hours: | 8:30am to 4:30pm Monday to Friday |
Coolangatta Magistrates Court - Directions & Map
Contact Coolangatta Drink Driving Lawyers
Boorman Lawyers Coolangatta DUI Lawyers specialize in traffic & drink driving offences in Coolangatta on the Gold Coast in QLD. We are available to attend Coolangatta Magistrates Court.
7 Panitz St Bundall,
 QLD 
4217 AU
Phone: 1300 941 900
Email: jboorman@boormanlawyers.com.au
Why Choose Our QLD Traffic Lawyers?