Brisbane DUI Lawyers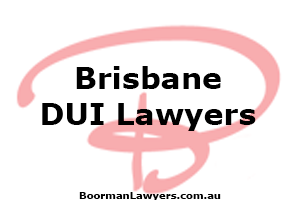 Our Brisbane Drink Driving Lawyers regularly appear at the Brisbane Magistrates Court on all sorts criminal and traffic matters especially matters involving alcohol or drug related traffic offences such as DUI, Drink and Drug Driving offences in Queensland.
Brisbane Magistrates Court is the largest and busiest Magistrates Court in the State of Queensland. The courthouse is located in the heart of Queensland's Capital the Brisbane CBD located at 363 George Street, Brisbane.
Since the Brisbane Magistrates Court is such a busy courthouse there are a large amount of Magistrates that operate out of that particular courthouse. Given the sheer volume of matters that appear before the Court on a daily basis it can be an often tense and very intimidating environment for a person not used to this Courthouse. Our very experienced Brisbane Drink Driving and DUI Lawyers regularly appear at the Brisbane Magistrates Court and have a good working relationship with the Magistrates and prosecutors at the Brisbane Magistrates Court.
So if you have been issued with a Notice to Appear or Summons to attend Brisbane Magistrates Court on any type of traffic offence in Queensland then rest assure that we are able to appear on your behalf and provide you with the best legal representation in relation to your Court matter. Our expert Brisbane DUI Lawyers have appeared on thousands of traffic and criminal matters over the years which puts us in a unique position to know the law very well and also know legal strategies involved in preparing the best possible case for your Court matter.
For a FREE consultation please give one of our expert Brisbane DUI Lawyers a call to find out more about the situation you are in and what you can expect in relation to your Court matter. We can also explain how we can best represent you in order to get the best possible outcome for your matter. Please call our Brisbane DUI Lawyers on 1300 941 900.
Contact Brisbane Magistrates Court
| | |
| --- | --- |
| Phone: | (07) 3247 5598 |
| Fax: | (07) 3247 5669 |
| Address: | 363 George Street GPO Box 1649 Brisbane Qld 4001 |
| Email: | courthouse.brisbane@justice.qld.gov.au |
| Registry Hours: | 8:30am to 4:30pm Monday to Friday |
Other relevant Brisbane Magistrates Court contact details:
Roma Street Courts: (07) 3247 4760
Children's Court: (07) 3235 9841
Domestic violence: (07) 3247 5598
Office of the State Coroner: (07) 3247 4606
Directorate: (07) 3239 0450
Office of the Chief Magistrate: (07) 3247 4631
Court security: (07) 3109 9011
Brisbane Magistrates Court - Directions & Map
Contact Brisbane Drink Driving Lawyers
Boorman Lawyers Brisbane DUI Lawyers specialize in traffic & drink driving offences on the Gold Coast or Brisbane in QLD. We are available to attend Brisbane Magistrates Court.
Gold Coast Lawyers:
7 Panitz St Bundall,
 QLD 
4217 AU
Brisbane Lawyers:
1/28 Johnson Road Browns Plains, QLD 4118 AU
Phone: 1300 941 900
Email: jboorman@boormanlawyers.com.au
Why Choose Our QLD Traffic Lawyers?