Beaudesert DUI Lawyers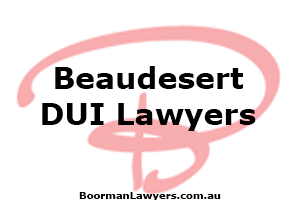 If you had been accused of a Drink Driving, Drug Driving, DUI or other serious traffic offense where you are required to participate in Beaudesert Magistrates Court then Rest assure that our extremely experienced Beaudesert DUI lawyers are available to participate in and represent you at Beaudesert Magistrates Court.
Our Beaudesert DUI solicitor are specialist Queensland Traffic Solicitors. We frequently appear at the Beaudesert Magistrates Court on all sorts of traffic and criminal offenses so we have an excellent understanding of the Beaudesert Magistrates Court and the Magistrates that operate from that specific court house.
The Beaudesert Magistrates Court is located at the Corner of Kent and James Streets in Beaudesert. It is quite a large court house because it holds a large number of court spaces and even holds a higher level District Court.
Beaudesert is quite a big residential area which lies midway between the Gold Coast and Brisbane City in Southeast Queensland. There are a variety of ways that you can take a trip to the Beaudesert Magistrates Court whether that be by private lorry or public transport by means of the Queensland rail system. If you are located in the regional Beaudesert catchment area then you will likewise be able to make use of the local public bus system.
If you have actually been accused of a severe traffic on criminal offence where you are required to participate in Beaudesert Magistrates Court then it is strongly suggested that you acquire some preliminary suggestions in relation to your specific scenario. Then you can decide as to whether you feel you need to be lawfully represented when your matter appears before the Court. For a FREE 1st Consult please call 1300 941 900 and talk to one of our professional traffic attorneys today.
Contact Beaudesert Magistrates Court
| | |
| --- | --- |
| Phone: | (07) 5542 2055 |
| Fax: | (07) 5542 2050 |
| Address: | 29 William Street PO Box 14 Beaudesert Qld 4285 |
| Email: | courthouse.beaudesert@justice.qld.gov.au |
| Registry Hours: | 8:30am to 4:30pm Monday to Friday |
Beaudesert Magistrates Court - Directions & Map
Contact Beaudesert Drink Driving Lawyers
Boorman Lawyers Beenleigh DUI Lawyers specialize in traffic & drink driving offences in Beenleigh in QLD. We are available to attend Beenleigh Magistrates Court.
7 Panitz St Bundall,
 QLD 
4217 AU
Phone: 1300 941 900
Email: jboorman@boormanlawyers.com.au
Why Choose Our QLD Traffic Lawyers?