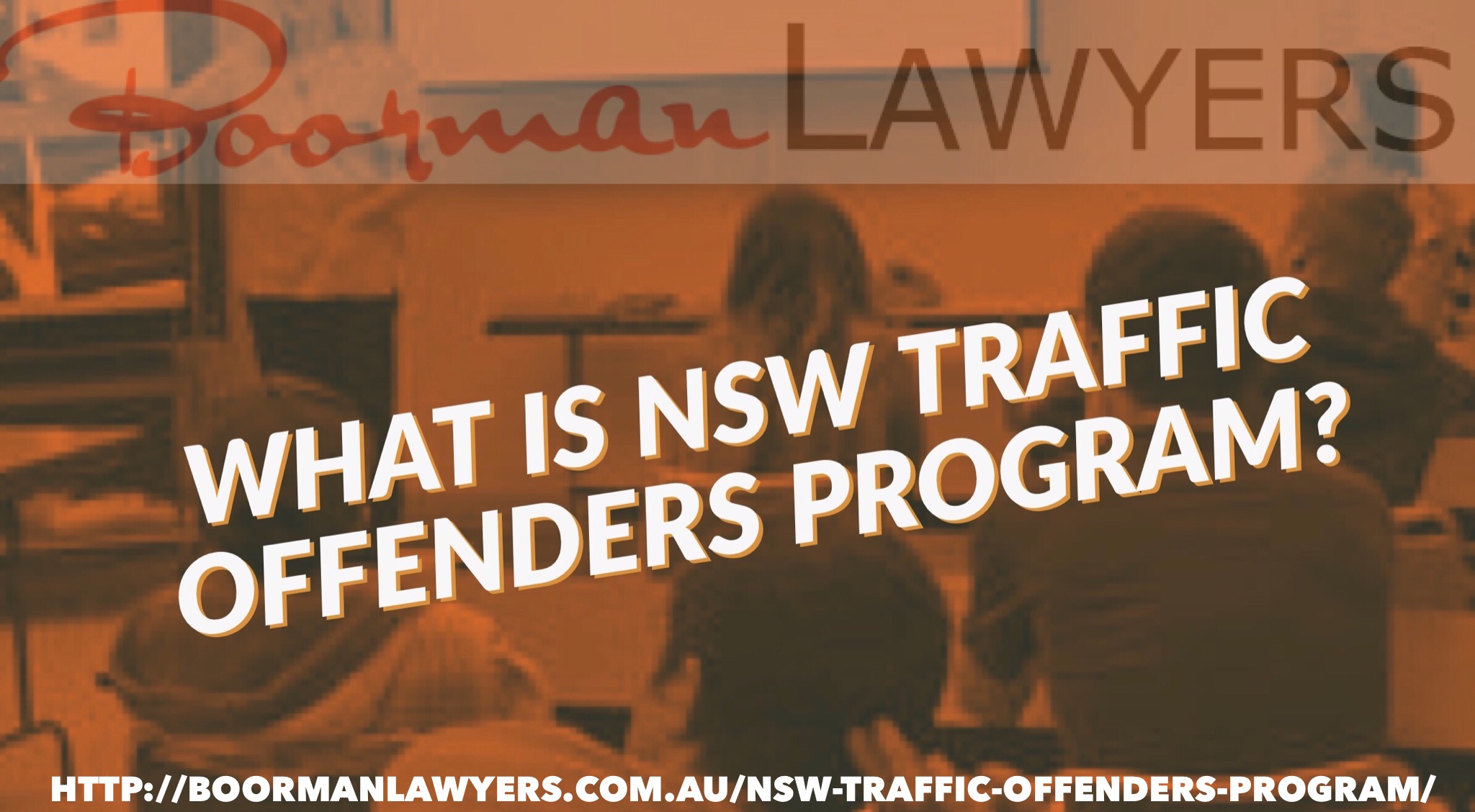 In NSW, the law states that those charged with a traffic offence may be able to reduce the severity of their sentence by showing that they've taken part in a traffic education program. If you've recently been charged with a DUI, this can be particularly helpful in having a positive impact on your final sentencing, provided you are a suitable candidate. With the right advice from your lawyer, you'll learn how to enrol in one of these programs and if it will be good for you.
What Is The Traffic Offender Program?
The NSW Traffic Offender Intervention Program is a locally based program offered by a number of certified course providers, and regulated by the NSW Government. The aim of the program is to educate traffic offenders about the rules of the road and help prevent them from committing further offences related to drunk or unsafe driving.
Why Is The Traffic Offenders Program Important?
When you're charged with a drink driving offence, showing that you've completed the NSW Traffic Offender Intervention Program has a number of benefits for you in the eyes of the court.
Here are a just a few reasons why the magistrate may consider reducing the severity of your sentence if they can see you have completed the course:
It shows initiative and contrition
By completing the program before your scheduled hearing, you are proving to the magistrate and the court that you are committed to change and that you are sorry for breaking the law.
You will be unlikely to re-offend
The skills and information learned during the Traffic Offender Intervention Program will stick with you for life and lessen your chances of re-offending now that you have a clearer understanding of the law.
The course is punitive
Many magistrates may feel that simply completing the course is punishment enough, as you have committed time and effort to doing so.
How Can You Complete The Program?
The Traffic Offender Intervention Program isn't right for everyone, though, and you won't be guaranteed a reduced sentence just by completing it. However, our Boorman Lawyers team of professionals will have a good idea as to whether completing the program will be beneficial or not, and will assist you in completing the course by enrolling you with one of your local area's providers.
Usually, the course is suitable for those charged with drink driving if it is a first offence, if you have not been sentenced for the offence already, and if you have agreed to participate. There are a number of providers in Sydney and NSW, and your lawyer can help direct you towards the course that is the most convenient for you.
If you have been charged with a DUI offence, it's essential to seek legal advice from someone with experience in these matters to enable you to get the best outcome possible.
We welcome your call to Boorman Lawyers today on 1300 941 900 for a confidential discussion about how we can help you with your drink driving charge, and possibly lessen the severity of your sentencing.
Resources
http://www.localcourt.justice.nsw.gov.au/Pages/sentencing_and_penalties/finalising_criminal/traffic.aspx
Speak to our DUI Lawyers Ph: 1300 941 900
Boorman Lawyers can be contacted at:
Boorman Lawyers NSW & QLD Solicitors
Sydney NSW 2000
Bundall QLD 4217
1300 941 900
What Is the NSW Traffic Offenders Program? was written by Josh Boorman a Drink Driving Lawyer.