Boorman Lawyers is a small yet versatile law firm which focuses on providing the best legal advice and representation for our clients.
We predominately focus on practicing in the areas of Traffic and Criminal Law, Immigration Law and Defamation Law.
We operate in both Queensland and New South Wales since our solicitors have vast experiences in dealing with matters in both jurisdictions. Our focus is on getting our clients the best possible outcome for their case or situation.
We offer very reasonable and competitive legal costs to our clients. Wherever possible we prefer to charge our legal fees on a fixed fee basis so that our client knows from the outset of their matter exactly how much money they can expect to spend without the worry of receiving a legal bill which has greatly exceeded what your original expectations were.
We like to provide full disclosure upfront in relation to the amount of anticipated work and costs to you.
If you are in a situation where you require quality legal representation for either a criminal, traffic, commercial or civil matter then rest assure we will go over and above what most other lawyers will to provide our clients with the best possible representation and outcomes possible.
Feel free to contact us today 1300 941 900 to have a FREE first case consultation with you and ask us how we can best prepare a well thought out and strategic plan customized to your matter.
Joshua Boorman - LLB & BA Psych
Joshua Boorman is the principal lawyer at Boorman Lawyers, he was born and bred on the Gold Coast, attended The Southport School his whole school life before attending Griffith University where he graduated with a Bachelor of Law & Psychology.
Joshua was admitted to the Supreme Court of Queensland in 2007 where he continued to work for two well known law firms on the Gold Coast. In 2011, Joshua moved to Sydney where he gained invaluable big city experience and carved a niche for himself in the areas of Criminal & Traffic Law and also in Defamation Law and Litigation. In 2014, he became a principal of Beazley Boorman Lawyers before returning back to Queensland in later 2016 to open up Boorman Lawyers who are geared up to represent client in both New South Wales and in Queensland.
Throughout his time working in Sydney, Joshua appeared in all of the major legal jurisdictions. Joshua would regularly appear on his own in the Local, District and Supreme Court and has on many occasions instructed Junior and Senior Counsel in the Court of Appeal. Joshua has even been involved in instructing Counsel at the High Court which is a jurisdiction that most lawyers rarely get to appear in.
Joshua is an experienced, hard working and honest professional who constantly obtains the best results for his clients. Please feel free to contact Joshua today to discuss your matter with him.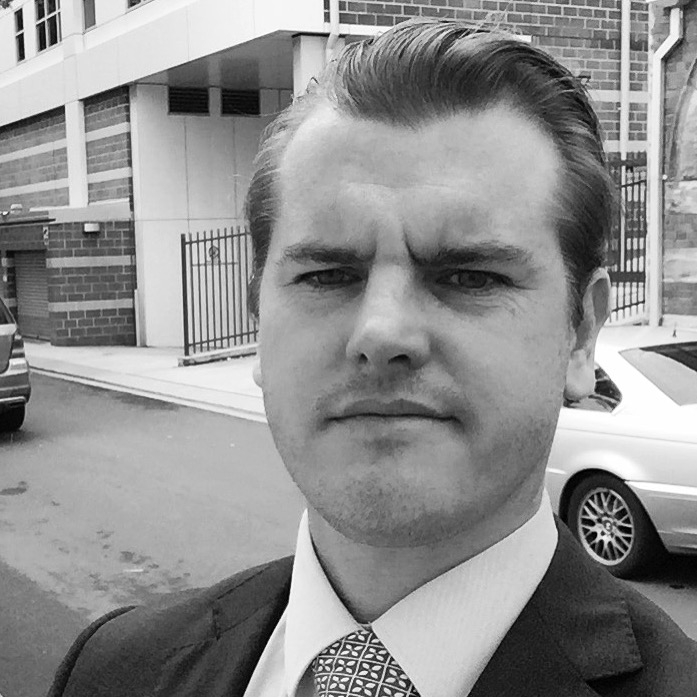 BRISBANE • GOLD COAST • SYDNEY
A professional person in their time of indiscretion, needs a professional representation. My expectations where exceeded, with my representation by Boorman Lawyers. Especially Mr Josh Boorman. You're advice and help far surpassed the goal. You're kindness, respectfulness, and Integrity, went the extra mile, and far exceeded my expectations. I would recommend Mr Josh Boorman. For any legal matter you may have.

Dan - Facebook Review
I had a very positive experience with this company. My lawyer, Joshua, was very professional but also built a nice rapport with me that helped me relax and have some conficence as it can be a very daunting experience. Thoroughly recommended !!!! Good luck

Mary - Facebook Review
I did a lot of research before ultimately deciding to go with Josh, i'm so glad i did! I was granted a section 10 which was the best possible outcome in my case. I knew from my first conversation with Josh that he was highly experienced in DUI matters. Josh was extremely patient, helpful and professional. He was always there to go through any questions or concerns i had (i had a lot).




I highly recommend him!

Rosemary - Google Review
Drink Driving Offences in NSW
Drink Driving Penalties in NSW
Beat a DUI Charge in NSW?
Section 10 DUI NSW
Alcohol Interlock Laws in NSW
Drink Driving Guideline Judgment in NSW
Drug Driving Offences in NSW
Repeat DUI Offenders in NSW
Negligent Driving in NSW
Dangerous Driving in NSW
Speeding Offences in NSW
Traffic Offenders Programs in NSW
License Suspension Appeals in NSW
Disqualified Driving in NSW
Suspended Driving Offences in NSW
Drink Driving Offences in QLD
Drink Driving Penalties in QLD
Beat a DUI Charge in QLD?
Restricted Work Licence in QLD
Special Hardship Licence in QLD
Alcohol Interlock Laws in QLD
Drug Driving Offences in QLD
Repeat DUI Offenders in QLD
Negligent Driving in QLD
Dangerous Driving in QLD
Speeding Offences in QLD
Traffic Offenders Programs in QLD
Disqualified Driving in QLD
Suspended Driving Offences in QLD
Remove Immediate DUI Suspension
Commercial Law
Business Agreements
Business Formation
Business Structuring
Business Transactions
Buy & Sell Business
Commercial Leasing
Company Taxation
Finance & Mortgages
Consumer & Trade Practice
Corporate Governance
Partnership Agreements
Shareholder Agreements
Civil Litigation
NSW Traffic Lawyers
Legal Costs
Frequently Asked Questions
Drink Driving Character References
Court Process
Specialist DUI Lawyers
DUI Videos
DUI Blog
4.8/5 from 5+ Google reviews
Office Hours:
Monday: 8:30am-6pm
Tuesday: 8:30am-6pm
Wednesday: 8:30am-6pm
Thursday: 8:30am-6pm
Friday: 8:30am-6pm
NSW Traffic Lawyers
Legal Costs
Frequently Asked Questions
Drink Driving Character References
Court Process
Specialist DUI Lawyers
DUI Videos
DUI Blog
4.8/5 from 5+ Google reviews
Office Hours:
Monday: 8:30am-6pm
Tuesday: 8:30am-6pm
Wednesday: 8:30am-6pm
Thursday: 8:30am-6pm
Friday: 8:30am-6pm